All About Personal Training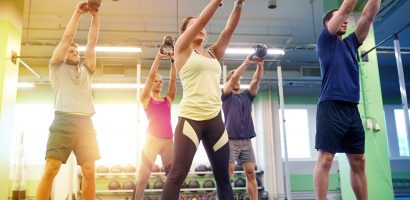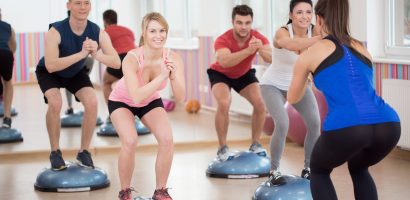 WHAT CLIENT'S SAY
Janice Payne
I have been a member of Core Body FX since 2016 working with Frankie Long on a weekly basis. She brings an amazing amount of knowledge and passion about health and fitness. I am defiantly someone that needs to be pushed to reach my fitness goals and she does that with great motivation and truly cares about each of her clients. I cannot say enough good things about the positive impact Core Body FX has had on my life. I can see the difference in my appearance, lost weight and inches, built muscle, and best of all I feel great about myself. I've experienced a lot of gyms and trainers over the years but by far this has been my best experience.
Marlene LaSota
"I have been training at Frankie's gym for over a year now. Frankie is a fantastic trainer and always a lot of fun training at Core Body FX. I have increased my muscle mass, love my new improved shape. Overall great experience which I will continue for many years to come."
Leilani Miller
"Over 4 years ago, I came to CoreBodyFX overweight and sick, battling diabetes and depression. I was taking no less than 8 different medications! I knew I needed to exercise and eat right but didn't know where to start. Frankie customized an eating plan and exercise regime that suited my lifestyle. Within my first 6 months, I lost 20 pounds and 2 dress sizes! With Frankie's help, I reached and have maintained my ideal weight and clothing size. I went from size 14 in pants to a size 6! I can honestly say, Frankie Long and CoreBodyFX have saved my life!"
Heike Corbin
"The classes at Core Body FX are amazing. Each class is different and challenging. They encourage to push yourself to your own personal limits but always provide options for each exercise depending on your level of fitness. I like that they make sure everyone has the correct form, stay's consistent, and motivated. I can't say that about any other gym I have been to. All instructors are great and very supportive as is everyone else in the class. The atmosphere is always fantastic, and everyone is super friendly."
Tanya McNeill
"At Core Body FX, the classes are amazing, and they keep me in shape physically, mentally, and emotionally. There are always days I don't feel like going, but I still push myself. The boot camp classes have definitely improved my energy and have changed my life for the better. Thank you, Frankie!"
Jennifer Metevier
"Training with Core Body FX has been a great experience for me. The trainers and classes challenge me. Since becoming a member 5 years ago, I've added strength, muscle and endurance. Frankie is interested in my individual fitness goals. All the Staff at Core Body are knowledgeable, helpful and encouraging. The atmosphere at Core Body FX is amazing and it's a great place to work out."

Payton Montague
"I trained with Frankie at Core Body FX for over ten years. Let's just say training with Frankie saved my life and kept me in the fight of life. My confidence, my zest for life, my ability to deal with life emotionally and physically were all a result of physical training with Frankie. The best investment I could make in me was an investment in Frankie!"

Michele Decaul
"Since working out with Frankie at Core Body FX, I feel absolutely amazing! I actually look forward to working out weekly. As a result, I am stronger, more toned, aware of what I eat, and more confident in what I wear!! Thanks Frankie!"
CALCULATE YOUR BMI
To determine if you're at a healthy weight, enter the following information and calculate your body mass index (BMI).
| BMI | Weight Status |
| --- | --- |
| Below 18.5 | Underweight |
| 18.5 - 24.9 | Normal |
| 25 - 29.9 | Overweight |
| 30 and Above | Obese |
Why HIIT Training is the Most Effective for Weight Loss If you're hoping for incredible weight loss results, high intensity interval training or HIIT is…
Why Nutrition is Important During Training (And How Trainers Can Help) You can follow a regular exercise routine but still not achieve the results you're…