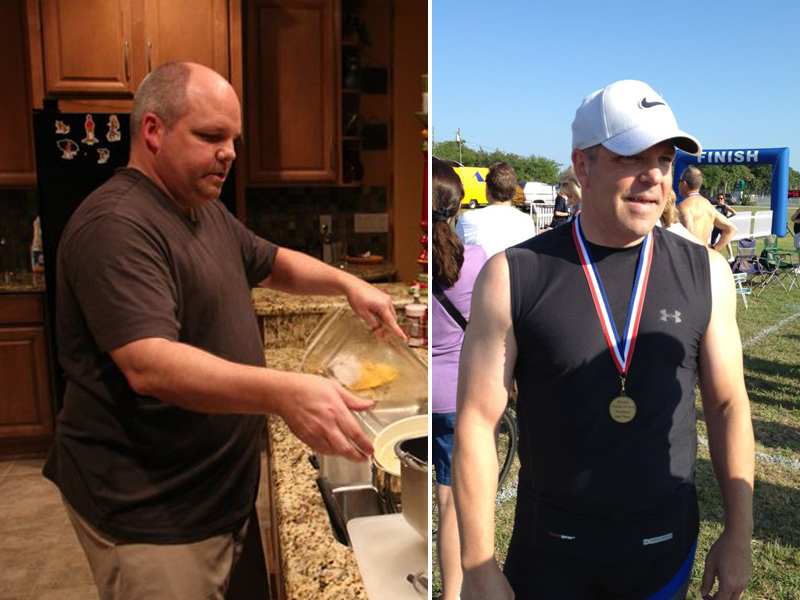 Several years ago, I was the largest I had ever been and desperate to find a solution to my health and weight issues. My before photo was taken after I was about four months into training at Core Body FX. They worked with me on weight training, guided me with my nutrition, and showed me the importance of living a healthier lifestyle. They encouraged me to take part in extra activities, such as 5k runs. Just recently, as the second photo shows, I took part in my very first triathlon. I knew I would be very happy to just finish it. As it turned out, I came in second place in my age group and finished 16th place overall. Two years ago, that would have been impossible for me.
I've gained a ton of muscle and gone from a 42-pant size to a 33! I continue to get many compliments on my success! The truth is, it's been a combination of self-determination, and the support of the wonderful team at Core Body FX.
Weight Lost: 65 lbs.